I love Japanese food, and Zenkichi's 75€ omakase is the perfect meal for someone who wants to experience different aspects of Japanese cuisine.
Omakase is Japanese for "I'll leave it up to you", as in you entrust the chef with the liberty to serve whatever is freshest for the season. There are different versions of this – In the states, usually omakase is offered at sushi restaurants, where the sushi chef brings you 10 to 12 courses of sashimi and sushi. In the case of Zenkichi, it's a kaiseki style menu, a traditional multi-course Japanese meal where the food is a balance of appearance, taste, texture, and presentation, artfully created by the chef.
Zenkichi is the Berlin off-shoot of a popular Japanese restaurant by the same name in New York. The first time I visited, I was immediately transported to an alternative space by the dark and intimate vibe. The lighting is dim, and diners are seated at individual booths with bamboo curtains. Hiding away behind the curtains, you feel like you have the restaurant to yourself. The halls are lined with mirrors, giving the sense that the place is infinitely large – careful not to run into a mirror!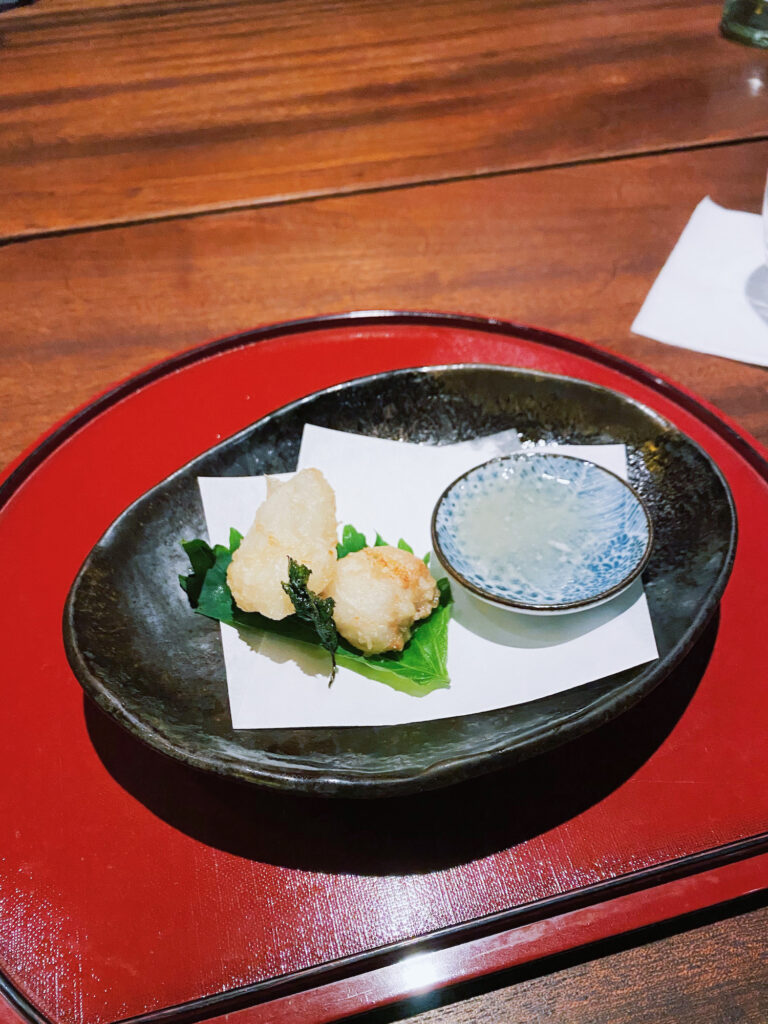 While they have offered a-la-carte in the past, as of the time of this post, Zenkichi offers only the omakase menu and no a-la-carte option. It is therefore not a cheap meal, and not something I would have all the time, but if you're a Japanese food aficionado or someone whose Japanese food experience is limited to Berlin's Vietnamese sushi, treat yourself to Zenkichi.
Often with these set menus, I get anxious about portion size. Will I still be hungry after paying all this money? At Zenkichi, my entire group left fully satisfied. It probably helped that they made the last course a rice and soup set, jusssst in case.
For dessert, I tried all three on the menu:
Tofu pudding – a creamy but light panna cotta with fresh fruits.
Sesame mousse – basically an ice cream. Very strong black sesame flavor.
Matcha Mizu Yokan – this is a tradition Japanese dense jello made with bean paste. It's the sweetest of the three.
And I leave you with the early autumn menu for 2020. Let me know if you have any questions, or how your experience is!