Growing up I was mostly aware of only one kind of pancakes – American pancakes. I knew about crepes, but I didn't put them in the same category. Living in Europe, I realize the definition of "pancake" varies widely. Every culture has their own version. Some are thinner (e.g., French crepes), many are denser. After a few disappointing experiences at restaurants and cafes, I realized that if I want super fluffy dessert-like pancakes, I better make them myself.
Luckily, making the perfect pancake is not so difficult after all. The secret ingredient is vinegar. Curdling the milk makes buttermilk, which makes your pancakes super fluffy. The recipe also uses a mix of baking soda and baking power to give it the airy texture.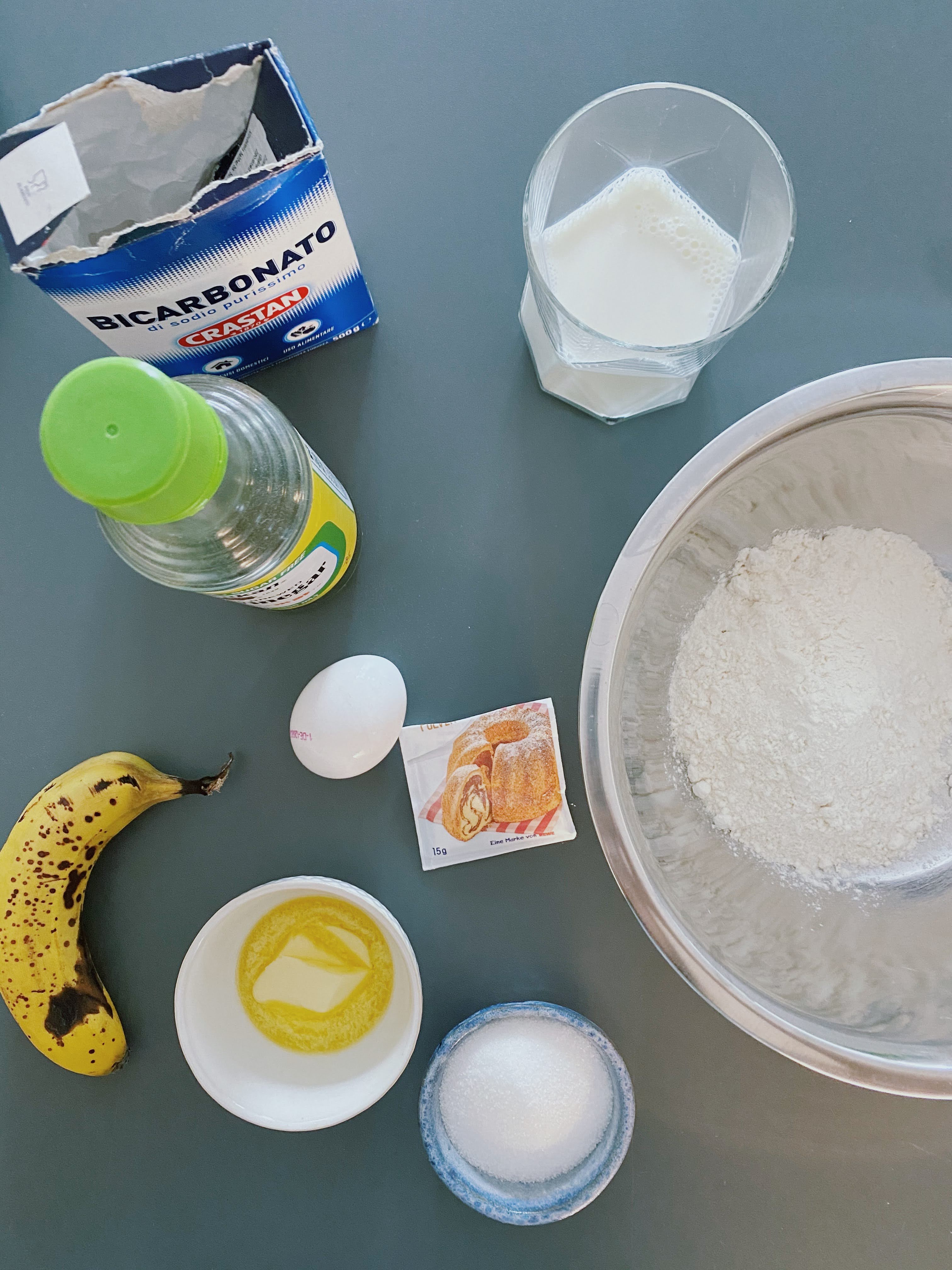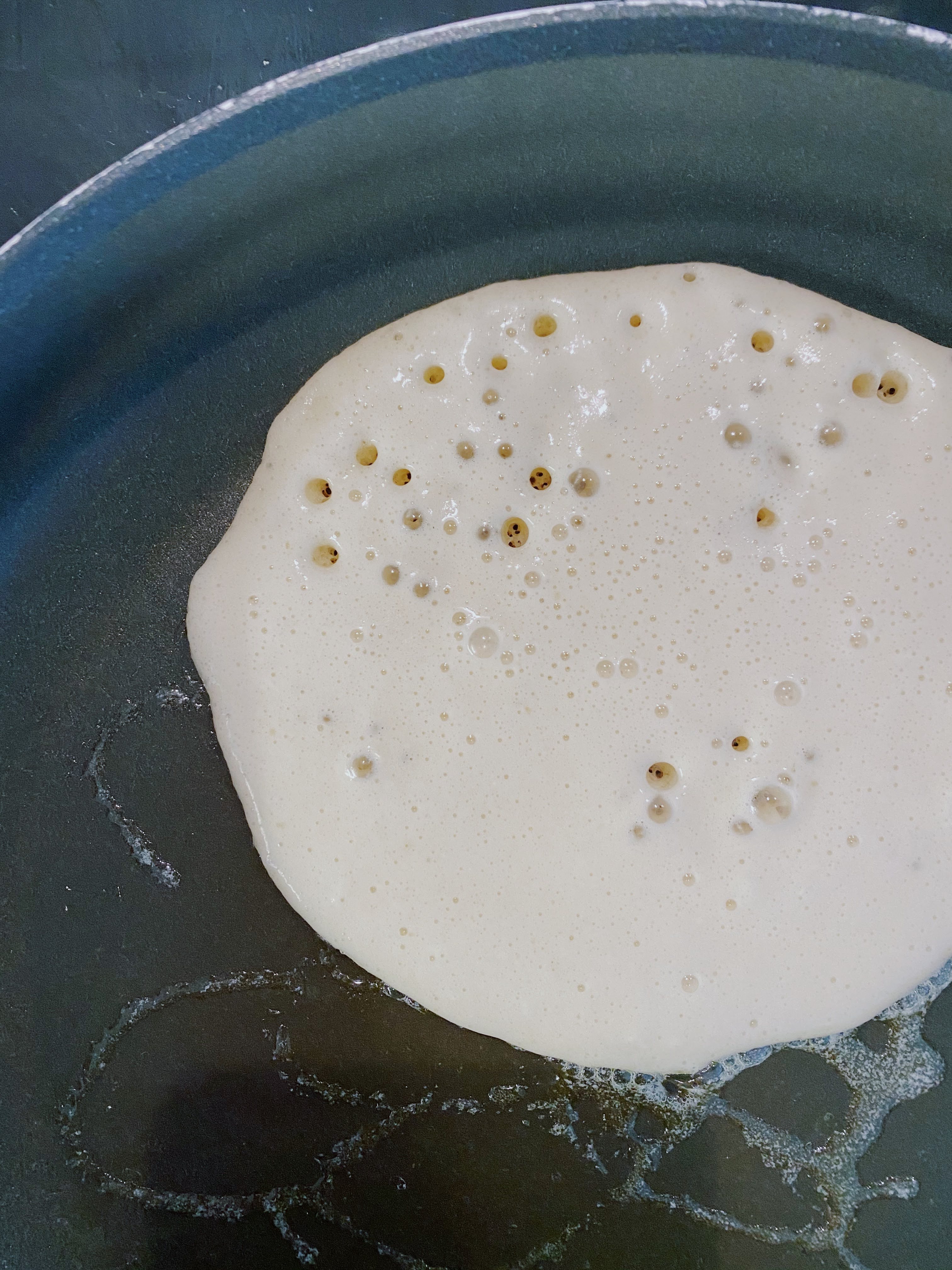 Tips:
To scoop the batter, I use a big ladle. In the past, I have used ice cream scoops before too, and that worked well.
Any white vinegar will work for making buttermilk. I used rice vinegar, and have tried lemon juice in the past with success.
Make sure to grease the pan well so the pancakes are easy to flip.
You can separate the batter and add different toppings to each based on your preference. The base batter doesn't change.
Super Fluffy American Style Pancakes
Super fluffy pancakes – add any mix-in you want!
Ingredients
90

g

milk

1

tablespoon

white vinegar

65

g

all-purpose flour

,

(1/2 cup)

1

tablespoon

white sugar

1/2

teaspoon

baking powder

1/4

teaspoon

baking soda

1/4

teaspoon

salt

1

egg

1

tablespoon

butter

,

melted

1/2

teaspoon

vanilla

optional blueberries

optional chocolate chips
Instructions
Make the buttermilk – combine milk with vinegar in a medium bowl and set aside for 5 minutes to curdle

Combine all the dry ingredients in a mixing bowl and mix to combine

Whisk egg and melted butter into buttermilk mixture

Pour the dry ingredients into the wet ingredients and whisk until there are no more lumps.

OPTIONAL: Add any mix-ins you want to the batter. Blueberries, chocolate chip, you name it!

Heat a skillet over medium heat and cover with some oil or butter so the pancakes don't stick to the pan. Scoop a ladle of batter into the pan – the size of the ladle doesn't matte much, it'll just determine how big your pancakes are.

Cook on one side until bubbles start to appear, about 3 to 4 minutes. Flip and cook until the other side is browned, 2 to 3 minutes. Continue with rest of batter, and add more oil to the pan as needed.
Did you make this recipe?
Show me! Mention @maggieats on Instagram and tag it #maggieats